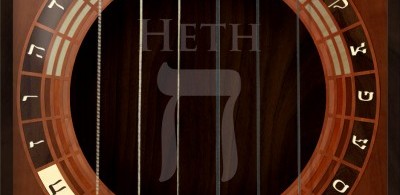 Saturday, August 2, 2009 – Tom Quinlan
57 You are my portion, O LORD;
I have promised to obey Your words.
58 I have sought your face with all my heart;
be gracious to me according to your promise.
59 I have considered my ways and
I have turned my steps toward your statutes.
60 I will hasten and not delay
to obey your commands.
61 Though the wicked bind me with ropes,
I will not forget your law.
62 At midnight I will arise to give you thanks
for your righteous laws.
63 I am a friend to all who fear you,
to all who follow your precepts.
64 The earth is filled with your love, O LORD;
teach me your decrees.
You are my portion O LORD is perhaps the central and most important theme of Psalm 119. Without the indwelling Spirit of the living God, the declarations, sentiments and prayers of Psalm 119 are unutterable by any mortal man. I don't think it an accident that this same promise was given to Abraham, the father of faith, when God told him, "I am your exceeding great reward." Additionally, when Israel was moving into the promised land and it was being divided among the twelve tribes, the tribe of Levi was not given a specific portion. Rather, it was said,
That is why the Levites have no share or inheritance among their brothers; the LORD is their inheritance… Deut 10:9
I have promised to obey Your words… This promise is only worth its salt because of the statement that preceded it. Unless the Lord is our portion… unless the Lord Himself indwells us and makes that commitment through us then the promise is empty and vain. Israel made this same promise after hearing the Law at Mount Sinai for the first time:
The people all responded together, "We will do everything the LORD has said." Exodus 19:8
Though that promise has not been kept by Israel, even up to this day, both Jeremiah and Ezekiel saw a fulfillment of that promise in the last days because of a new covenant that the LORD would be making with Israel:
"This is the covenant I will make with the house of Israel after that time," declares the LORD. "I will put my law in their minds and write it on their hearts. I will be their God, and they will be my people. Jeremiah 31
I will give you a new heart and put a new spirit in you; I will remove from you your heart of stone and give you a heart of flesh. And I will put my Spirit in you and move you to follow my decrees and be careful to keep my laws. Ezekiel 36:26-27
Saul of Tarsus is a kind of first fruits example of the fulfillment of this promise. He was so sure that he was pursuing God with all his heart and he was full of his own version of law-keeping zeal. He was working feverishly to stamp out some new strain of heresy that claimed that Jesus of Nazareth had risen from the dead. That is, until he had his own encounter with the risen Jesus: "Saul, Saul, why do you persecute Me?"
In the light of that confrontation, Saul was able to consider his ways and turn his steps toward the Lord's statutes. In an instant, his entire view of God and the world died a sudden and horrible death. As with Goliath, the Living Stone (Jesus), struck Saul right between the eyes, sunk into his skull, and laid him low in the dust. He was a dead man, and may not have even had time to consider that he was passing from the ranks of the persecutor to the persecuted. Everything he "knew" about God was transformed into dung.
Many of the themes of the great Epistles of the New Testament were written on Paul's heart that day:
"We know that our old self was crucified with Him… " Romans 6
"I have been crucified with Christ; it is no longer I who live, but Christ lives in me; and the life which I now live in the flesh I live by faith in the Son of God, who loved me and gave Himself for me." Galations 2:20
"But now a righteousness from God, apart from the Law, has been made known…" Romans 3:21
I will hasten and not delay, to obey Your commands – Mere days after Ananias prayed for Paul and the scales fell from his eyes, scripture says: "At once, he began to preach in the synagogues that Jesus is the Son of God." Acts 9:20 You might think that being made guilty of the shedding the Lord's blood would paralyze one with guilt and shame, but in actuality it a necessary qualification for receiving the Gift of the Holy Spirit. It is the straight and narrow gate that leads to Eternal Life. Paul went through that narrow gate and came out a NEW kind of man. "Behold! Old things are passed away and all things are become new." By faith Paul was already living in that city where there is no need of the sun "because the Lamb is the light thereof…" Revelation 21:23
At midnight I will arise to give you thanks – Living by the light and life of the Lamb is why Paul and Silas were able to sing hymns at midnight after being severely flogged. That demonstration of the life of God (in the face of harsh persecution) shook the foundations of the earth then, and it will do the same now. Because of what Jesus did at the cross, His resurrection life, which is the gift of the Holy Spirit, is available to anyone who will receive it. "The Word is near you; it is in your mouth and in your heart".
The earth is FILLED with Your love O Lord! – Jesus did not leave a single sin unpaid for. He tasted death for every man. (Hebrews 2:9) Teach me your decrees. – What remains for us is to be instructed of these truths in every circumstance; to take every thought captive to the obedience of Christ and the power of His resurrection.