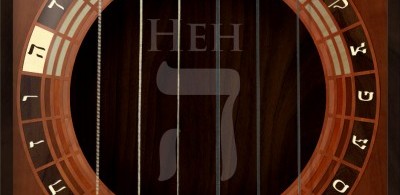 Sunday, November 2. 2008 – Tom Quinlan
33 Teach me, O LORD, to follow Your decrees;
– then I will keep them to the end.
34 Give me understanding, and I will keep Your law
– and I'll obey with all my heart.
35 Direct me in the path of Your commands, for there I find delight.
36 Turn my heart toward Your statutes and not toward selfish gain.
37 Turn my eyes away from worthless things;
– preserve my life according to Your Word.
38 Fulfill Your promise to Your servant, – so that You may be feared.
39 Take away the disgrace I dread, – for your laws are good.
40 How I long for your precepts! –
Preserve my life in your righteousness.
This portion of Psalm 119 is one long cry for help:
Teach me to follow…
Give me understanding…
Direct me in the path…
Turn my heart toward…
Turn my eyes away…
Fulfill Your promise…
Take away the disgrace…
Preserve my life…
And yet there is a quality about the asking that we often lack in our own prayers to God. I am reminded of Solomon's prayer for wisdom.
7"Now, O LORD my God, You have made Your servant king in place of my father David. But I am only a little child and do not know how to carry out my duties. 8Your servant is here among the people You have chosen, a great people, too numerous to count or number. 9So give Your servant a discerning heart to govern Your people and to distinguish between right and wrong. For who is able to govern this great people of Yours?"

10The Lord was pleased that Solomon had asked for this. 11So God said to him, "Since you have asked for this and not for long life or wealth for yourself, nor have asked for the death of your enemies but for discernment in administering justice, 12I will do what you have asked. I will give you a wise and discerning heart, so that there will never have been anyone like you, nor will there ever be.
The kind of prayer that pleases God must actually be born of God, for nothing short of His own character and glory can give Him pleasure. Solomon gave voice to the heart of God when he prayed for wisdom to lead Israel. And like Solomon, this Psalmist prays not for himself, but for the words and purposes of God to be wrought in his life.
Such utter dependence upon God is expressed here in all these stanzas. There is a clear implication that unless the LORD teaches him His decrees, he will NOT keep them to the end. If the LORD doesn't give him understanding, he will NOT be able to keep His commands or obey with all his heart. If the LORD were not to intervene and turn the psalmist's eyes away from worthless things or turn them toward His statutes, then he would be a helpless slave to those worthless things and would never behold the statutes of the LORD.
In verse 37, the title verse, "Turn my eyes away from worthless things", I am reminded of the New Testament admonition to "Set your affections on things above, NOT on things of the earth… for you are DEAD… and your LIFE is hidden with Christ in God." This kind of talk is totally foreign and incomprehensible to the natural man who only reckons something good if it brings direct benefit to himself here and now.
In verse 38, the writer wants the LORD to fulfill His promise to him because it will bring benefit to GOD, so that healthy fear and respect may come to HIM – "so that YOU may be feared." His prayer might bring benefit to himself, but that is not why he is asking it. And what kind of promise could cause those observing to be moved to the fear and respect of the Lord? The first thing that comes to my mind is the Ten Commandments viewed as the Ten Promises: Thou shalt have no other Gods before me… Thou shalt honor thy father and thy mother… Thou shalt not covet… etc. As Ezekiel prophesied, "I will give you MY Spirit and I will write MY Laws upon your hearts." When the lost see another worthless sinner living the life of God, expressing His nature, and delighting to do His will despite the cost, they will know that there is a God who can demand accountability because He has accomplished His will in this lowly vessel.
Finally comes the cry for God to save his life… in God's righteousness. "Preserve my life, in YOUR righteousness." There is no other salvation than God's own righteousness being imparted to the inner being of those who are otherwise lost in the darkness of self. And there is no other way to gaining this impartation other than through the resurrection life of Jesus, who is the express image of God in bodily form. And there is no other way to that resurrection life than through His suffering and death at the Cross. Ultimately, THIS is where the understanding of God's Laws is gained. THIS is where God reveals His great love and the fullness of His statutes and commandments. "A new command I give you: Love one another as I have loved you." THIS is where He removes the disgrace we dread, as PERFECT love (displayed in Jesus at the Cross) casts out all fear.