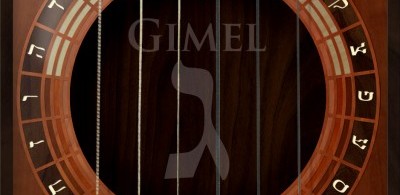 Tuesday, July 8. 2008 – Tom Quinlan
17 Do good to your servant, and I will live; I will obey your word.
18 Open my eyes that I may see wonderful things in your law.
19 I am a stranger on earth; do not hide your commands from me.
20 My soul is consumed with longing for your laws at all times.
21 You rebuke the arrogant, who are cursed
and who stray from your commands.
22 Remove from me scorn and contempt, for I keep your statutes.
23 Though rulers sit together and slander me,
your servant will meditate on your decrees.
24 Your statutes are my delight; they are my counselors.
"Do good to Your servant and I will live." The implication of this statement is that if the Lord does NOT do good, we will NOT live. We are utterly dependent upon His goodness, His mercy, His unmerited favor for any life that we have. You might even say that without the intervention of God's goodness we would remain in a state of death like those in Ezekiel's Valley of Dry Bones.
"Open my eyes that I might see wonderful things in Your Law." Wonderful things in the Law? Is there something besides stuffy legalism to be found there? We Christians have almost made the word "Law" into a dirty word, but seen in the right light, interpreted by the Holy Spirit of the God who inspired it, the Law contains mysteries of the Lord's character and person. Wonderful mysteries. Precious eternal truths that we will be living by throughout the ages. But approach the Law with the attitude that it is something that can be fulfilled by natural human effort and it becomes a curse.
"I am a stranger on earth, do not hide your commands from me." The truth must be revealed to us from God Himself. It is hidden to the natural mind. As Jesus told Peter, "Flesh and blood has not revealed this to you, but My Father which is in heaven," after Peter confessed that he believed that Jesus was the Messiah, the Son of the Living God. Once we have been shown something from the heavenly viewpoint, immediately we become strangers and pilgrims in the earth like our predecessors in the faith as described in the book of Hebrews. Through Christ we have crucified to the world and the world to us.
The Psalmist cries out for the removal of scorn and contempt, which could be read two ways. Most obviously, it implies the desire for deliverance from those who express scorn and contempt toward us. But there is a second reading that is perhaps more important and that is for the removal of those attributes from within us. Remove from ME scorn and contempt! I am believing You for it.
The principalities and powers will mock and ridicule us for even entertaining the thought that we might obey the laws and statutes of the Living God. We are to be perfect, even as He is perfect, and it is through His spoken Word that it is going to take place. He speaks into the nothingness of our being and something creative happens. The mockers try to get us to look at our nothingness rather than the power and faithfulness of God. It is a last ditch effort to keep us in bondage to the things of this earth.
This Psalmist, by the Spirit of the Lord, delights in the testimonies and statutes of the Lord. This is only possible by the power of God, because the Law first and foremost testifies against us declaring that we deserve to be cut off from God and the Israel of God. But if we receive His testimony against us and acknowledge that He has taken our death penalty upon Himself in Christ, then that same Law becomes sweetness and delight, and that new Spirit that He has deposited within begins to council us as to what the Law is truly requiring of us.
We are dependent on the goodness of God for life, as the bones in Ezekiel chpt 37 must wait on the Word of the Lord for the breath of life. We are blind to the wonderful, awe inspiring things of the Law that reveal the depths of God's love for us. Except he open our eyes we will stumble around our daily lives trying to find meaning in the vain earthly things.
Israel is a stranger on the earth, whether she acknowledges it right now or not. It is His unmerited favor (or no favor at all), and the nations hate that. See Eze 36 or Deut 9. We must have God REVEAL His plans to us or we cannot see His kingdom.
Who among us can say that their soul is consumed with longing for His laws at all times? Especially that longing that does not puff us up with pride. Thankfully He DOES rebuke the arrogant, even if it is us, because He does not want us to be cursed for all eternity. He wants to give us LIFE, to remove scorn and contempt from our hearts and from forces without. If we must be slandered, may it be for righteousness sake, and not for straying from His commands – from His heart. We must let Him put the NEW heart within us (Ezek 36) so that we might TRULY delight in His statutes.
What if there is only one way for that to take place? What if it means embracing the despised and rejected one who embraced the despised and rejected?