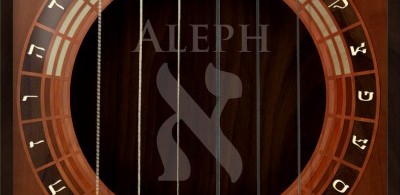 Saturday, June 28. 2008 – Tom Quinlan
1 Blessed are they whose ways are blameless, who walk according
to the law of the LORD.
2 Blessed are they who keep his statutes and seek him
with all their heart.
3 They do nothing wrong; they walk in his ways.
4 You have laid down precepts that are to be fully obeyed.
5 Oh, that my ways were steadfast in obeying your decrees!
6 Then I would not be put to shame when I consider all your commands.
7 I will praise you with an upright heart as I learn your righteous laws.
8 I will obey your decrees; do not utterly forsake me.
"Blessed are they"… In many of the Psalms you will run into phrases like, "Blessed is the one who fears the Lord," or "Blessed is the man who does not walk in the counsel of the ungodly." When I encounter that kind of speech, I immediately think of that one with a capital "O" and that man a capital "M" – Blessed is the One…" and "Blessed is the Man…" for in another Psalm it is said, "There is none righteous, no, not one." So that righteous man must in fact BE the Lord.
But here in Psalm 119, it starts out immediately with a declaration of a company of the righteous.
"Blessed are THEY, whose ways are BLAMELESS…"
How can both of these statements be true:
1) All have turned aside, they have together become corrupt; there is no one who does good, not even one. Ps 14:3
2) Blessed are THEY whose ways are blameless. Blessed are they who keep his statutes and seek him with all their heart.
What a contrast and contradiction.
When asked, "Who can be saved?", Jesus once said, "With man it is impossible, but with God ALL things are possible." And that is where we are in these first verses of Psalm 119. We have God declaring (directly into the face of the impossible to resolve contradiction) that there WILL be a generation of the righteous. This verse comes to mind: "He who knew no sin became sin so that WE [who knew no righteousness] might become the righteousness of God IN Christ Jesus."
"They do NOTHING wrong, they walk in His ways." And so this Psalm becomes even more absurd to the natural mind. I doubt that this group will even perceive themselves righteous, except in brief moments of encouragement, but rather will feel themselves small and despised. God will be the judge of this righteousness, and I am convinced that it has more to do with believing in God until the end than in some outward display that will impress onlookers. Psalm 22's cry, "I am a worm and no man!" comes to mind. Or, "He was despised and rejected of men…"
"You have laid down precepts to be fully obeyed." Consider Jesus' declaration:
"Do not think that I have come to abolish the Law or the Prophets; I have not come to abolish them but to fulfill them. I tell you the truth, until heaven and earth disappear, not the smallest letter, not the least stroke of a pen, will by any means disappear from the Law until everything is accomplished."
Full obedience requires everything we have and is impossible without the enabling power of the Spirit of Christ in us. "Christ in YOU the hope of glory."
When seen in this light, it is not surprising that this section of Psalm 119 ends with the words, "Do not utterly forsake me." When I hear these words I immediately think again of Psalm 22 (which Jesus quoted in His dying gasp): "My God, My God why hast Thou forsaken Me?"
He WAS forsaken for one eternally horrible moment, and yet because of His clean hands and pure heart, God was able to raise Him up out of the ashes tranforming that utter forsakeness into the fountain, by which, this company of the blessed shall make themselves clean and blameless.