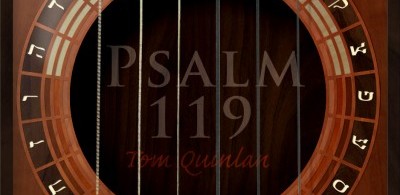 Saturday, February 16. 2008 – Tom Quinlan
It was recently brought to my remembrance, perhaps by the Lord Himself, that several years ago, I asked the Lord for prayers that He could answer YES to. I am a firm believer that all prayer is answered. But "No" and "Not Yet" are answers just as legitimately as "Yes" is. As appropriate as the first two responses might be, they become discouraging if those are the only responses you get. I speculate that it is just as wearying for God to continually receive requests that cannot be answered affirmatively.
So, as I was contemplating Psalm 119, which I have now written melodies to and listen to in the car almost daily, it occured to me that this Psalm is full of requests that God has been longing to hear.
v12 Teach me Your decrees
v18 Open my eyes that I may see wonderful things in Your law
v19 Do not hide Your commands from me
v21 Remove from me scorn and contempt
v26 Teach me Your decrees (again)
v27 Let me understand the teaching of Your precepts
v28 Strengthen me according to Your Word
v29 Keep me from deceitful ways, be gracious to me through Your law
v31 Do not let me be put to shame
v33 Teach me to follow Your decrees
v34 Give me understanding
v35 Direct me in the path of Your commands
v36 Turn my heart toward Your statues and not toward selfish gain
v37 Turn my eyes away from worthless things
v38 Fulfill Your promise to Your servant, so that You may be feared
I'll stop there, but the Psalmist goes on. If you are looking for something to pray for that God is eager to fulfill, take an inquiring, meditative look at Psalm 119. Don't rush through it. Pay attention to the things that the Psalmist is asking the Lord for.
Psalm 37:4 says:
Delight yourself in the Lord and He will give you the desires of your heart.
One of the most blessed results of regeneration (being "born again") is the fact that if we abide in Him, He will abide in us and begin to tranform the desires of our hearts. We will begin to desire the things that He desires. When that happens, then there is no force on earth, or above and beneath the earth that can keep God Almighty, the LORD of hosts, from answering the requests of His children. Jesus once prayed,
"I thank You that You ALWAYS hear me,"
and when those kinds of prayers become the foundation of thought life, we will be able to say the same.
Addendum (May 2, 2009) – Another scripture that has come to mind in regards to the prayers of Psalm 119 is 2nd Corinthians 1:19-20
19For the Son of God, Jesus Christ, who was preached among you by me and Silas and Timothy, was not "Yes" and "No," but in him it has always been "Yes." For no matter how many promises God has made, they are "Yes" in Christ. And so through him the "Amen" is spoken by us to the glory of God.