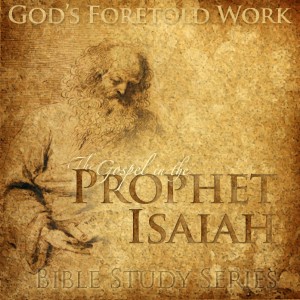 In our ongoing Series on the Prophet Isaiah –  the great enforcer of the Covenant, we will be focusing on the climax of the Covenant, the apocalyptic inbreaking of God in the affairs of men in the person of His Messiah Jesus, on the stage of His land with His Covenant people.
In this, our introductory session, we spent most of our time in Leviticus and Deuteronomy exploring the rock from whence the words of Isaiah's prophecies were hewn.
Completed sessions will be added to THIS playlist. Upcoming Events will show up HERE before the session goes LIVE.
This 50 minute segment from Session 10 captures one of the key themes of the whole Series:

Audio
(Right Click Titles to Download Audio)